Bi-monthly newsletter
Sign up for Peter's newsletter and get the latest information on health tips, exercise, nutrition, recipes and more.
Exercise tip of the day
Watch Peter as he demonstrates an exercise tip of the day from the comfort of your own home. Unlimited access to these videos.
Nutritional Tip of the Day (audio)
Let Peter educate you with his nutritional tip of the day. Check out featured healthy recipes that are easy to prepare and delicious.
Access to Radio Show and Podcast
Get unlimited access to Peter's Radio Show and Podcasts as well as his archived shows.
Meal Plan Guide
Choose from a variety of meal plans to best suit your lifestyle and dietary needs.
Inspirational tip video
Watch Peter's Inspirational tip of the day and have unlimited access to his archived messages. What a perfect way to start off your day!
Access to On Demand TV Show
Watch Peter On Demand when it's convenient for you and your active lifestyle. Never miss an episode!
Blog
Gain access to news you can use anytime by reading Peter's blog, as well as having access to his archived blogs. Valuable information and insight from Peter that you won't want to miss!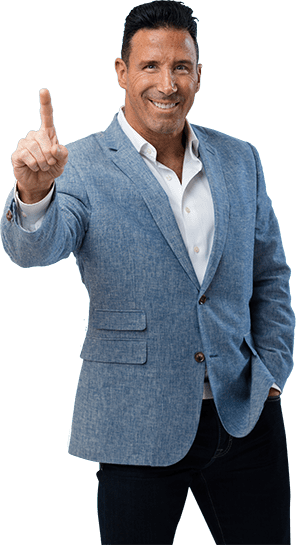 Important:
GET UNLIMITED ACCESS
TO PETER'S FAVORITE VIDEOS